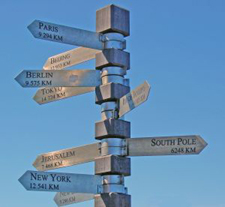 Do you ever wonder if you are doing your marketing right?  Have you hired people to teach you the correct way of marketing your business?  Has it ever felt right?
Here's the thing.  Marketing is all about choices. You get to choose which marketing strategies you want to play with.  Did you know that any strategy could work for your business?  It's true!  Marketing experts teach strategies that have been successful.  Any and all of them could be successful for you. You just need to choose which ones you want to play with.
Yes, I used the word "play".  For me, marketing is something to play with.  I play with different strategies.  I play with the strategies that I absolutely love to play with.  I do this because I know I'll follow through which automatically makes it hugely successful.
You always have a choice. ¬†If you've done your homework and you know how to utilize a marketing strategy you CAN make it successful for you…and it doesn't have to be hard. ¬†In fact, if you choose your marketing strategies based on who you are, then it's easy peasy!
Ok, so as a coach it's required that you know who you are.  Do you really know who you are when it comes to marketing?  Are you clear on exactly what makes you, the way you run your business special? Did you know that knowing the answer to that question can inform your marketing in ways that will make marketing your business a breeze.
Think about it for a minute.  Knowing who you are and who you want to be in life has allowed you to reach goals you would've never been able to reach otherwise.  It's informed the decisions you make in your life.  What would it be like to have just one thing that is deeply you and all your marketing was based on that? How much easier would your marketing life be?
I highly recommend you find that one deep differentiator that will help you stand out among all the people calling themselves a coach these days.  Then your choices in marketing will be easy.  Does it match or not?  That's all you'll have to answer.
Once you have an authentic differentiator it will not only inform your marketing, but it will help you quickly and easily build trust with potential clients.  They'll be able to quickly attach to the challenges you solve because you will be able to clearly verbalize and write about them.
The joy of knowing your authentic differentiation is that marketing and attracting clients gets a whole lot easier.
Are you ready to step up, own who you are and use it to attract clients?  Are you ready to make your own choices instead of playing follow the leader?
I dare you!
Create a great day!
Kristen Beireis, Trust Marketing Expert
Coaches' Marketing Source
PS - Of course, not every coach is able to find this kind of deeply rooted differentiator on their own.  In fact, most people (in general) can't see it themselves because it's just an automatic thing they do anyway.  So, if you are ready to step up and want some help, join me in the "Marketing Success Without the Stress" 30 day group program.  In 30 days you will have an authentic differentiatior, a clear understanding of the challenges you solve, a way to do marketing reasearch, and a much easier way to connect with your potential clients.  Visit http://www.coachesmarketingsource.com/success to register.  We start June 2.
Did you know there is a day called "International Day of Trust?"  It happens every year on May 3.  Yep, that's right.  A whole day dedicated to building trusting relationships.  It's a global thing.  In fact, Vanessa Hall has founded an entire organization around building trust in schools and communities.  Vanessa and I share many of the same ideals about changing the world through trust-building.
So, in honor of "International Day of Trust," I want to answer Vanessa's question:
'If you were to imagine a world built on trust, what would it look like to you?'
A world built on trust would look like a peaceful one.  One where the people of the world look up to each other, learn from each other, believe in each other and love one another.  I truly believe that if we all got hugely conscious about building trust in every relationship we create (not just business relationships), happiness would run rampant and success would be achievable for a larger percentage of the population.
I see  a world where terrorists can't gain power, because their potential followers trust their own instincts and steer clear.
As it relates to business, I see more inventive businesses being developed.  I see competition being driven 100% by quality of products and services.  I see honest people running businesses and dishonest people unable to get their businesses off the ground.  I see more choices for consumers.  I see a world where business owners check egos at the door and consumers trust themselves to make their own decisions.
What about you?  What do you see?  Leave a comment.
Some links for International Day of Trust:
International Day of Trust Website - http://www.entente.com.au/idotoverview.aspx (Download "The Simple Truth About Trust" midway down the page)
International Day of Trust Facebook page - http://www.facebook.com/pages/International-Day-of-Trust/189933871049907?sk=wall
Forbes interview about trust and business with Vanessa - http://blogs.forbes.com/lisaquast/2011/05/02/building-a-culture-of-trust-do-your-customers-trust-you/
FYI - I'm offering a trust-building tip on a call this Thursday about "5 Myths of Working with A Marketing Mentor." You can find out more and register at http://www.coachesmarketingsource.com/successpreview.html
Happy Trust Day!
Kristen Beireis, Trust Marketing Expert