Kristen Beireis, Trust Marketing Expert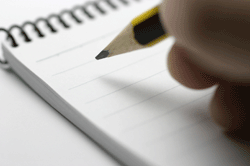 Hey everyone!
As you may know, I was out for the last two weeks as I attended Marketing to Millionaires and did some networking on the west coast.  It was an amazing experience and I am so grateful I decided to embark on this journey.  Although, I don't think my brain has ever been so crammed full of information to process before!
First of all, at Marketing to Millionaires I got to meet some amazing people that I had only known via the internet and had a phone call or two with.  Meeting in person really made those relationships stronger and cemented several that will be long-lasting.  Not to mention, I met a lot of new people that I am now continuing to build relationships with.
Kelly taught us a lot about marketing to the affluent.  It's a whole different ball game from the mass marketing that we all learned when we started our businesses.  It's a different way of thinking when communicating with this group.  It also takes a much higher level of investment in the relationship.  I am now completely rethinking how I work with my current clients and how I will attract new clients as a result of this training.  Not only that, I have new positioning for my business and I'll be rewriting my website content soon (stay tuned for more on this!).  It's all VERY exciting!  For once in my career, I feel like I know exactly what I need to do to achieve what I want.  It's awesome!
After the event, I arranged some time to meet up with others who weren't attending.  I took my Project Manager, Carrie, with me so that she could meet one of our clients that she manages and others.  It was awesome to meet all these people in person.  I think we really strengthened our relationship with the client!  As for my other friends/colleauges it was great to meet up with them in person and find out what's up with them.  I was also introduced to some amazing new people that I will continue to keep in contact with.
Oh, and then there was the day I was able to meet with my brother.  I only get to see  him once a year usually, and this year I got to see him twice!  It was great to hike in the woods, shoot a bow and arrow, and visit with his new furry friends at the house.
Needless to say, I truly enjoyed my trip. Now, I'm beginning to implement the strategies I learned from Kelly and I'm following up with the amazing contacts I made.  I now know that these kinds of events are totally worth it from a learning and networking standpoint.  I've grown HUGELY over the last two weeks and I have a commitment to my business that I've never had before.  If for no other reason, this was worth it!
Have you been to an event like this?  How has it changed your relationships and/or business?