Browsing Category: "CMS News"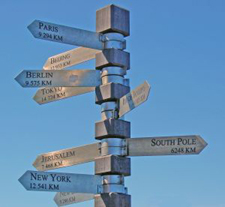 Do you ever wonder if you are doing your marketing right?  Have you hired people to teach you the correct way of marketing your business?  Has it ever felt right?
Here's the thing.  Marketing is all about choices. You get to choose which marketing strategies you want to play with.  Did you know that any strategy could work for your business?  It's true!  Marketing experts teach strategies that have been successful.  Any and all of them could be successful for you. You just need to choose which ones you want to play with.
Yes, I used the word "play".  For me, marketing is something to play with.  I play with different strategies.  I play with the strategies that I absolutely love to play with.  I do this because I know I'll follow through which automatically makes it hugely successful.
You always have a choice. ¬†If you've done your homework and you know how to utilize a marketing strategy you CAN make it successful for you…and it doesn't have to be hard. ¬†In fact, if you choose your marketing strategies based on who you are, then it's easy peasy!
Ok, so as a coach it's required that you know who you are.  Do you really know who you are when it comes to marketing?  Are you clear on exactly what makes you, the way you run your business special? Did you know that knowing the answer to that question can inform your marketing in ways that will make marketing your business a breeze.
Think about it for a minute.  Knowing who you are and who you want to be in life has allowed you to reach goals you would've never been able to reach otherwise.  It's informed the decisions you make in your life.  What would it be like to have just one thing that is deeply you and all your marketing was based on that? How much easier would your marketing life be?
I highly recommend you find that one deep differentiator that will help you stand out among all the people calling themselves a coach these days.  Then your choices in marketing will be easy.  Does it match or not?  That's all you'll have to answer.
Once you have an authentic differentiator it will not only inform your marketing, but it will help you quickly and easily build trust with potential clients.  They'll be able to quickly attach to the challenges you solve because you will be able to clearly verbalize and write about them.
The joy of knowing your authentic differentiation is that marketing and attracting clients gets a whole lot easier.
Are you ready to step up, own who you are and use it to attract clients?  Are you ready to make your own choices instead of playing follow the leader?
I dare you!
Create a great day!
Kristen Beireis, Trust Marketing Expert
Coaches' Marketing Source
PS - Of course, not every coach is able to find this kind of deeply rooted differentiator on their own.  In fact, most people (in general) can't see it themselves because it's just an automatic thing they do anyway.  So, if you are ready to step up and want some help, join me in the "Marketing Success Without the Stress" 30 day group program.  In 30 days you will have an authentic differentiatior, a clear understanding of the challenges you solve, a way to do marketing reasearch, and a much easier way to connect with your potential clients.  Visit http://www.coachesmarketingsource.com/success to register.  We start June 2.
This post is all about me, Kristen, walking my walk, practicing what I preach and all that jazz.  You see, I've been doing some serious soul searching and some business development.  I'm sure you know how that can bring about some major changes.  Well it certainly has brought some major changes for me!  As a result, you might start to notice some changes on this blog.  The biggest of which will be a discussion around trust marketing (building trust with potential clients and your community).
When it comes to maintaining trust with your community, it's important to keep them informed.  So, here I am informing my community of the changes that are taking place on this blog and in my business.
With the help of a mastermind group, I discovered that I have completely removed myself from my business and I have no focused "expertise" that I'm known for.¬† Hmmmmm….how can I be a consultant without an expertise? So I've spent the last 8 weeks learning what makes me (specifically me) special in my industry.¬† In the process I discovered that everything I do and have done in my business (I mean EVERYTHING) goes back to trust marketing.¬† All the processes I've set up for my team to follow, all the little details I focus on with my clients.¬† It all leads back to building trust with their potential clients.¬† It's just something I automatically do.¬† Not something I was ever aware of.¬† Now that it's been pointed out to me, I totally see how it's what I'm all about.
So, I'm standing up and owning the expertise I've had all along.  I'm owning my differentiation and I'm standing on a platform that finally feels like I belong here.
This doesn't mean I'm going to veer away from internet marketing tips for coaches.¬† In fact, the internet is a great way to build trust with your community.¬† So, I'm going to continue to give technical and strategical tips on internet marketing for coaches.¬† I'm just going to be adding in the piece about how to build trust with it.¬† As I go back and look at my past blog posts, all of them can be connected to building trust with potential clients…I just didn't point out how.¬† Now I'll be pointing out how.
So things around here are changing for the better.  I just wanted you to know so you aren't surprised when the content of this blog has a new slant to it that it never had before.  I want to keep your trust.
I would love to hear your comments, thoughts and/or questions.